Planning a wedding can be an incredibly stressful task. With so many decisions to make on the outfits, guestlist, menus and entertainment, it can be even trickier when you can't find the perfect venue to accommodate your dream day.
If you're searching for the ideal venue for your event, here are 5 reasons why a marquee wedding might be the answer you're looking for.
1. You can choose your venue
One of the most notoriously difficult things when planning a wedding is finding the right venue. Whether you're worried about making guests travel too far, want to choose somewhere with sentimental memories, or just want something a bit different, it can be a complicated task. When you hire a marquee, all you really need is a patch of grass – even if it's just in your back garden!
2. You get a completely blank canvas for your theme
No matter how traditional or wild your wedding theme, marquees are the perfect blank canvas to make it happen. A lot of marquee hire companies will also provide furniture, bar and dancefloor hire to complete the look, as well as being able to put you in touch with a range of different suppliers to help you create your dream ceremony, from the decorations to the food.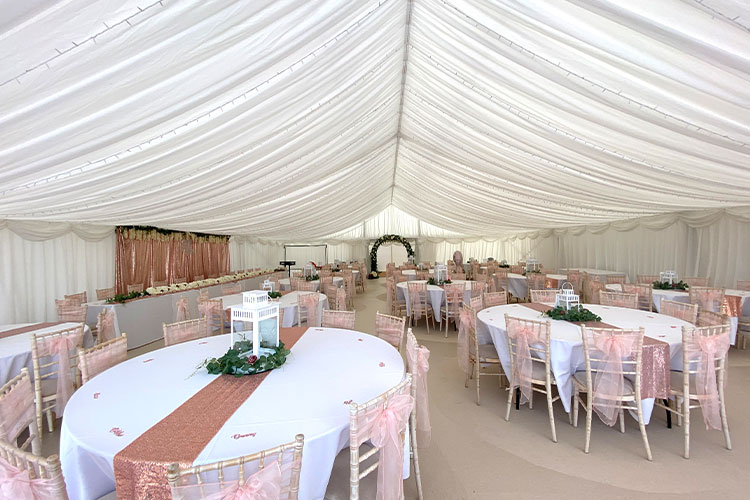 Weddings are notoriously expensive affairs, with couples typically spending around £6,000 for their venue alone. No matter the size of your celebration, marquee weddings give you a lot more flexibility when it comes to pricing, giving you complete freedom over the suppliers you use and the additional touches you include.
4. Almost no limit on guests
Once you know how many guests you want to invite to your wedding, your marquee supplier will be able to build a structure to accommodate them. The only thing holding you back is the size of the land that you have access to!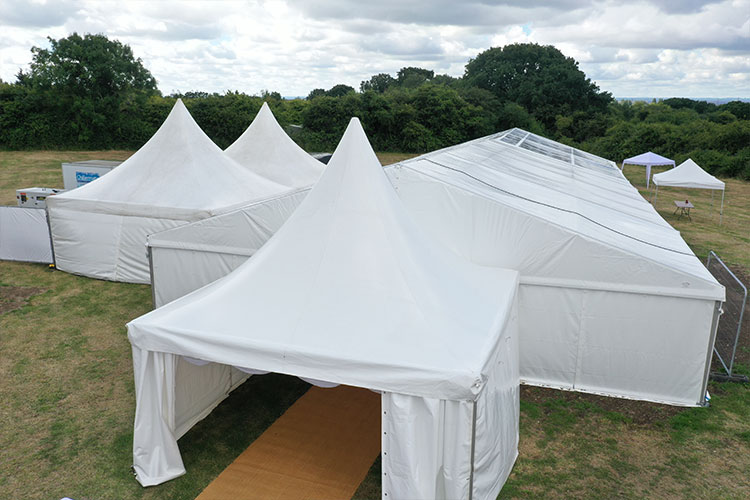 Many hired venues will put restrictions on the suppliers that you can use, the timings of the day and the decorations. Many weddings held in the same venue end up looking almost the same, which can put some couples off. Hiring a marquee means that you have complete control over every aspect of the day, from the food your guests eat to what time they go home at night.
Where to Start with Hiring a Marquee for Your Wedding
While the prospect of planning a wedding can be daunting, at TM Event Hire, we're here to make the whole process as simple as possible for you. We have over 10 years' experience in industry, supplying premium services to our clients across Essex, Hertfordshire and London.
We can help you at each stage of the process, from choosing the right design and size for your wedding, to adding optional extras such as furniture, dance floors, heating and kitchen equipment.
Get in touch with us today to find out more about what we do and to start planning your perfect wedding day.